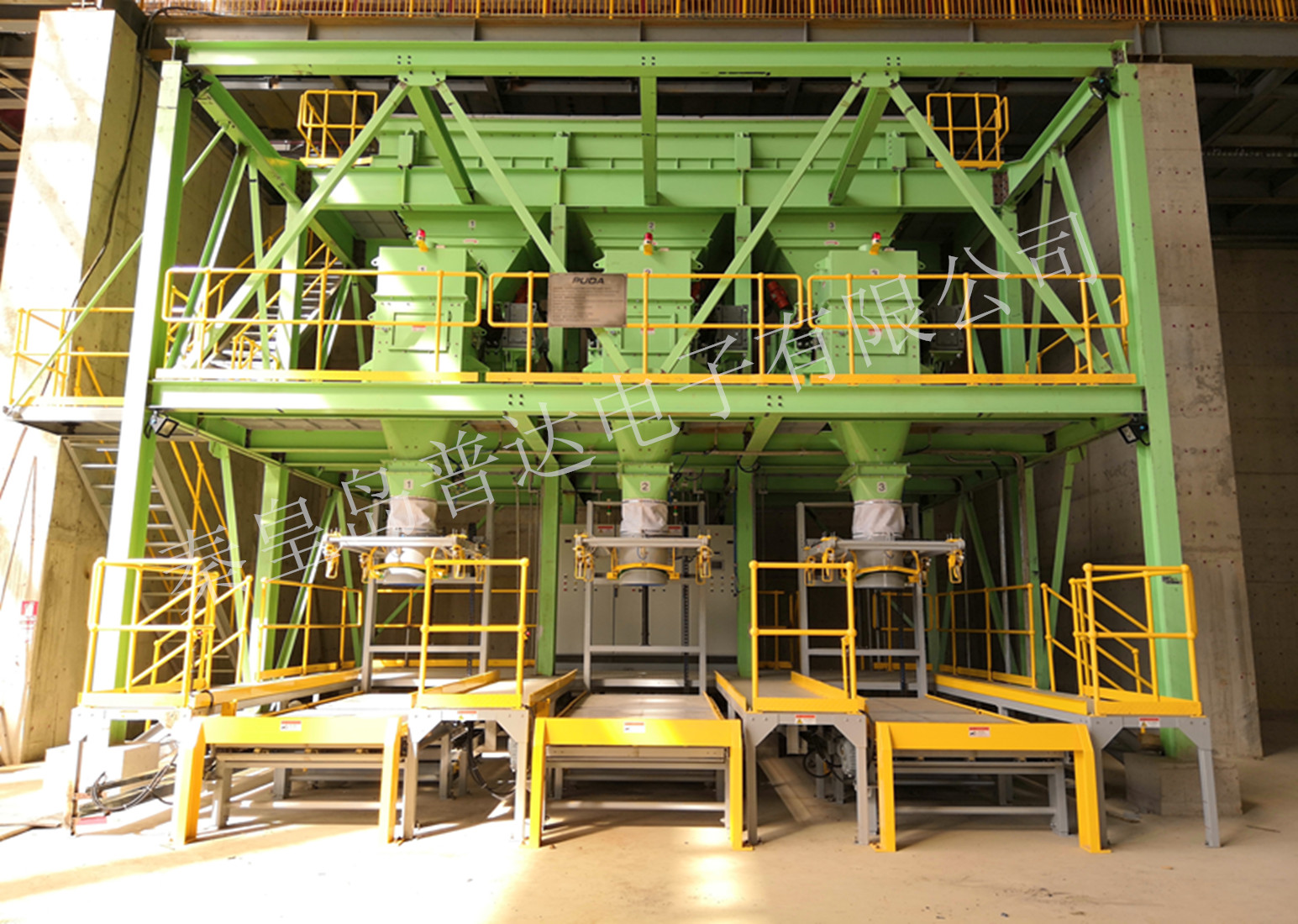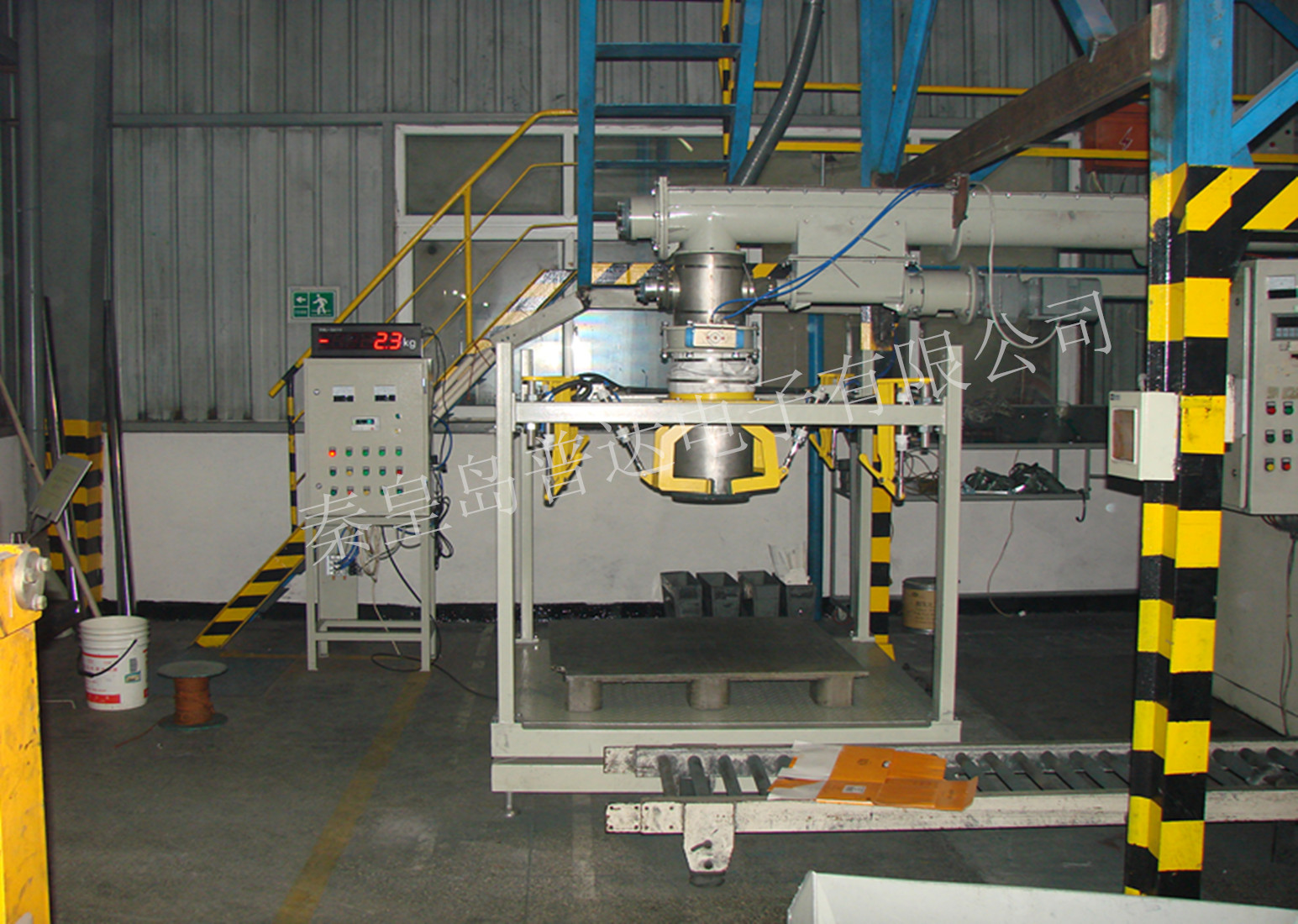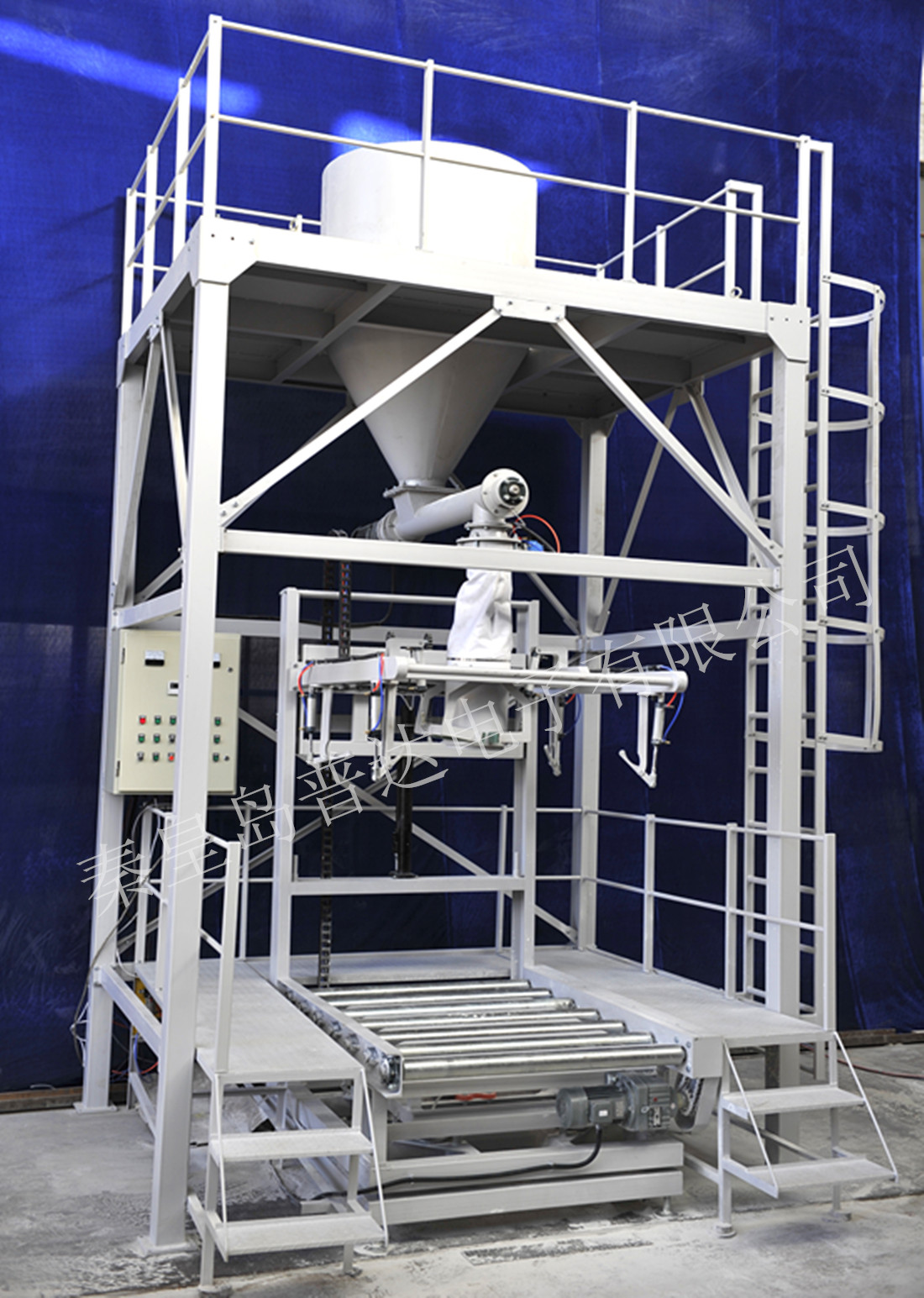 DCS-TWJL Series
500-2000kg/bag
Tel:+86-335 8050535 8050799 8065663
Fax:+86-335 8051760
Email:puda0335@sohu.com
1.Product Description:
This series of machines are designed for packing powdery, muddy, granular, mixture, irregular blocky material into bulk bags and can be designed depending on the requirements of customer. Representative Materials are Starch, Silica, Cement, Dry-mixed Mortar, Titanium Concentrates, Copper Concentrate, Zinc Concentrate, Iron Ore Concentrate, Activated Carbon, Refractory Material, and etc.
2.Technical Parameters:
l Weighing Range: 500-2000 kg
l Packing Rate: 10-40 bags/hour(Packing speed depends on the material features and packing bags)
l Weighing Accuracy:±0.2%
l Applicable Voltage: AC220V-440V 50/60HZ Three-Phase Four-Wire (Client shall provide local voltage class and frequency)
l Air Source Requirement: 0.5-0.8MPa Dry Compressed Air、Total Air Consumption: 0.6m3/min
l Applicable Environment: Altitude≤4300meters (Established Project), Humidity≤95% RH Non-congealable Dew, Operating Temperature:-10℃~50℃, Storage Temperature : -30℃~70℃
3.Working Principle:
The series of machines of DCS-TWJL are designed for big bag via screw feeder. The high precision weighing system can guarantee the packing accuracy effectively. Put open bag on the discharging canister, then hang the braces onto the clamping device, start packing machine and clamp the opening automatically. The materials will be delivery to the filling opening through the screw which is controlled by the frequency converters. Filling process is controlled by feed mechanism. Three-level of speed can be chosen: High, Middle and Low. When weight value reaches the preset value, the screw stops working, then loose the bag and braces automatically by the control system. Move the finished bag by forklift or other devices. This kind of machine has the function of bottom vibration, and can adjust the height according to bag size. It could make the filling materials more compact to increase the capacity of the packing bag. It has the advantages of stable packing speed, high precision weighing, simple operation and easy maintenance, and etc.
4. Specification and Model:
Model

Weighing Range

Fill Rate

Accuracy

Power

Referenced Weight

Referenced

Size (m)

Proper Application

DCS-TWJL

Screw

500-2000kg

10-30 bags/hour

±0.2%

5-11kw

2500kg

Recommend Mounting Height≥4.2

Powder

DCS-TWZL

Gravity Flow

500-2000kg

20-40

bags/hour

±0.2%

4kw

1500kg

Recommend Mounting Height≥3.3

Granule

DCS-TWPD

Belt

500-2000kg

10-30 bags/hour

±0.2%

5kw

2500kg

Recommend Mounting Height≥4.4

Powdery and Granular Mixture

DCS-TWZD

Vibration

500-2000kg

10-30 bags/hour

±0.2%

5kw

2500kg

Recommend Mounting Height≥4.5

High Dulk Density and High Hardness Granule
Request a quote
Complete the form below to get your free quote